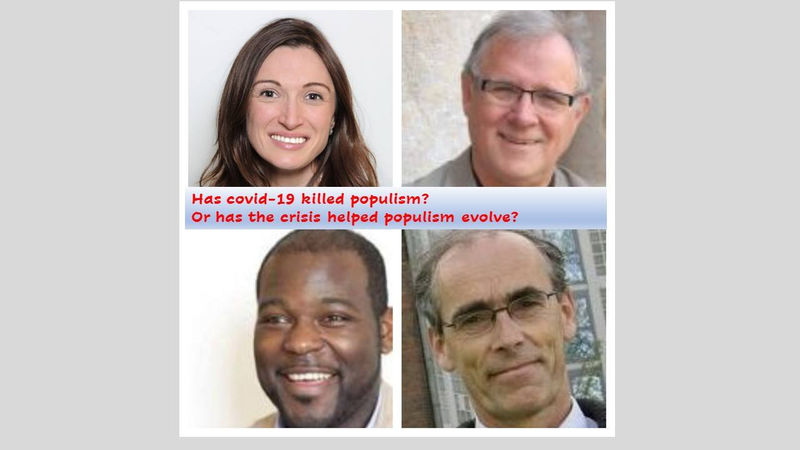 Has covid-19 killed populism?
«To understand how populism is evolving in the era of COVID-19 is to shine a light on the problems facing the world's democracies." (Foreign Affairs Magazine)
What would a pro-active response to populism shaped by Christian values look like?
It has been 12 months since the think tank Skaperkraft launched the book «Is God a Populist? Christianity, populism and the future of Europe».
What has changed?
How did populist leaders respond to the pandemic challenge?
Did their disdain of 'experts' affect their handling of the crisis?
Did they successfully find scapegoats on whom the blame for the virus could fostered?
Have populist leaders loosened or tightened their grip on power as a result of the pandemic?
Has the crisis offered new opportunities to populist opposition leaders?
How have Christians responded to the populist message which often claims to defend 'Christian values and culture'?
Engage online with a panel of specialists discussing these issues in a webinar on Thursday, November 26, 8:00 pm (CET), including:
• Evert van de Poll (France/Netherlands), author Christian faith and the making of Europe
• Susan Kerr (Northern Ireland/Luxemburg), editor of Is God a populist?
• Christel Ngnambi (Belgium/Cameroon), political consultant and author of three chapters of Is God a populist?
and moderated by
• Jeff Fountain (Netherlands), director of the Schuman Centre for European Studies.